Drag culture is here and it's here to stay! As you are reading this, there are more and more people finding their true self by expressing their inner drag queen. Thanks to Rupaul's Drag Race and the increase of drag representation in mainstream media, drag artistry has exploded over the last decade. We get that some of you might not like the fact that drag has become more mainstream, but look at it from the bright side. More people doing drag means more demand and supply for great (plus size) drag shoes! 
As a drag queen there is quite a variety for the type of heels you would want to have depending upon the occasion and your comfort, not to mention, your mood. The days are long past when you had to strive to find a decent pair of shoes for your size, let alone comfortable ones. 
We have collaborated with great shoe designers to create a fabulous collection of must-have drag queen shoes. Read on to find out which 5 shoe styles are a must in your drag queen closet.
#1 Kitten Heels: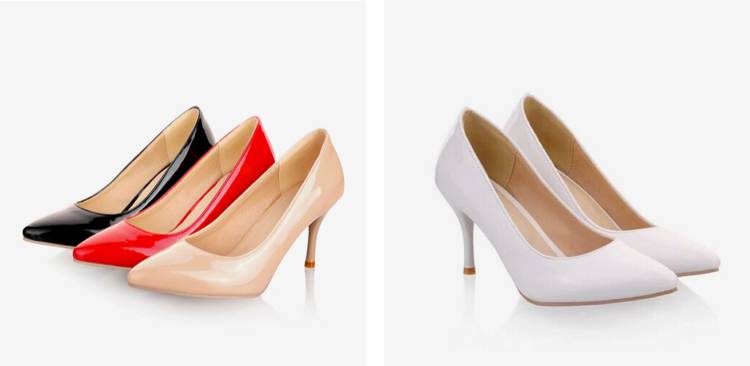 Kitten heels have been gaining their popularity again after they had their big moment in the 1950s. As the name suggests, they were considered practicing heels for newbies (kittens) who were entering the universe of heels. So it is a perfect pair of heels for a beginner if you want to stay comfortable. The Drag Queen Kitten Heels-Sharon are perfect for Drag Queens who have just started building their wardrobe. The 3.2 inch tall heels are perfect to match your drag style if you tend to walk or dance a lot. You can pair them up with a jumpsuit or a cute extravagant dress and stay comfortable all night long.
Check out the Drag Queen Shoes Sharon
#2 Ankle-Strapped Heels: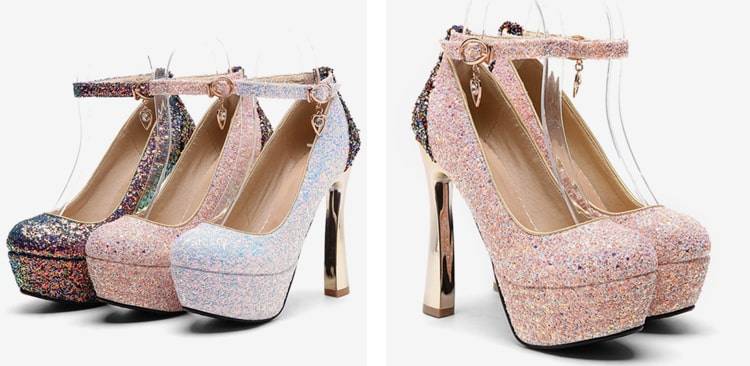 These are another great choice for you if you want to look stunning and up to date at the same time. If you are a queen who likes to wear shoes with straps on and feel that extra layer of security, then Drag Queen Ankle Strap Heels-Courtney are the best option for you. However, a tip, you might want to keep in mind to choose thin straps if you want to show those legs off as thin and slender. Ankle-strapped heels pairs best with short dresses and skirts as they add a touch of glam and femininity in your overall look.  
Check out the Drag Queen Shoes Courtney
#3 High-Heeled Boots: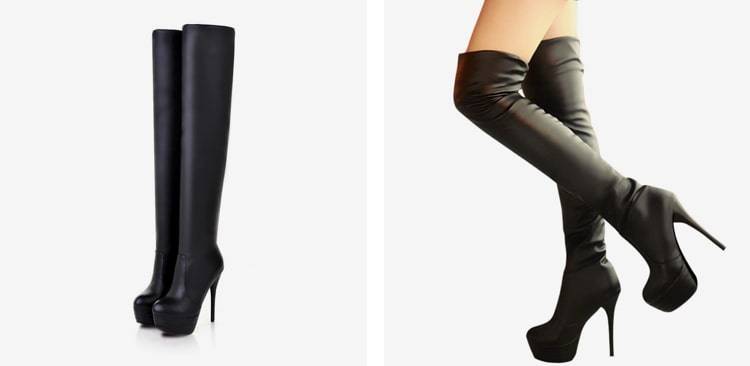 Fun fact: Despite being feminine, high-heeled boots actually originate from male soldiers in the 15th century. They gained popularity as women's wear around the 20th century. High-heeled boots give you that edgy look along with comfort and coziness that one can desire. The Drag Platform Boots-Krystal are what you need to turn all heads when you step foot into the club. Campy or goth queens love these as they are one of the most extra pairs out there. The rubber exterior will give your look a futuristic and kinky edge that will add some extra style points to your drag outfit. 
Check out the Drag Queen Shoes Krystal
#4 Stilettos: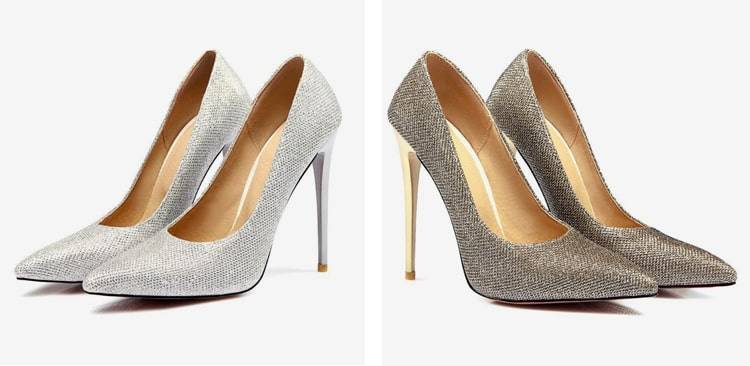 Last but not the least, stilettos are a whole mood! They are a must-have for any drag queen out there who wants to steal the show. The Drag Stilettos-Jenny are made up of the most premium quality glittery leather that will work perfectly for pageant and fish queens. Queens, your wardrobe is incomplete if you don't own a pair of flashy stilettos!
Check out the Drag Queen Shoes Jenny
#5 Platform Stilettos: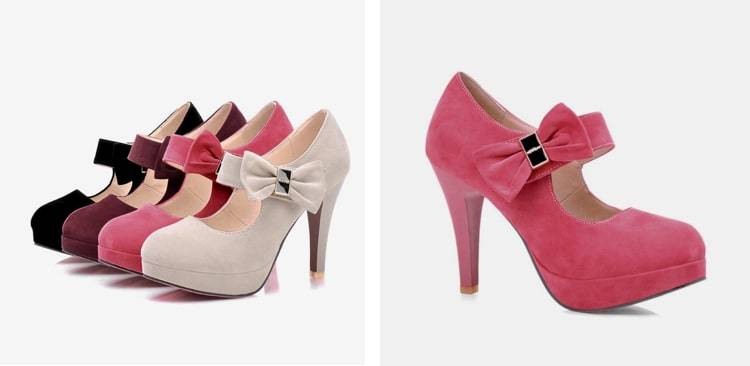 Platform high heels are your go-to heels if you are slightly shorter and want to add some height along with a thick sole supporting your feet. The thick platform sole in front makes it more levelled with the heel and gives you the comfort that you are looking for. The Drag Platform Stilettos-Morgana is ideal for queens who like to keep it simple without compromising on the height. Try these with a cute floral dress and a big wig and you will look stunning!
Check out the Drag Queen Shoes Morgana
That's it! 
We want to finish off with some heels tips. If you are a beginner with walking in heels we suggest you start with a cute pair of  kitten or platform heels. As you move ahead and improve your walking skills, there are a bunch of shoe styles that you can add to your wardrobe. Don't forget to break into your heels first before going out to the club or a pageant. A few hours of wearing new heels at home will help you perfect your glamorous walk and get your feet adjusted to them. If you want to check out more shoes, check out our whole Drag Queen Shoes collection!